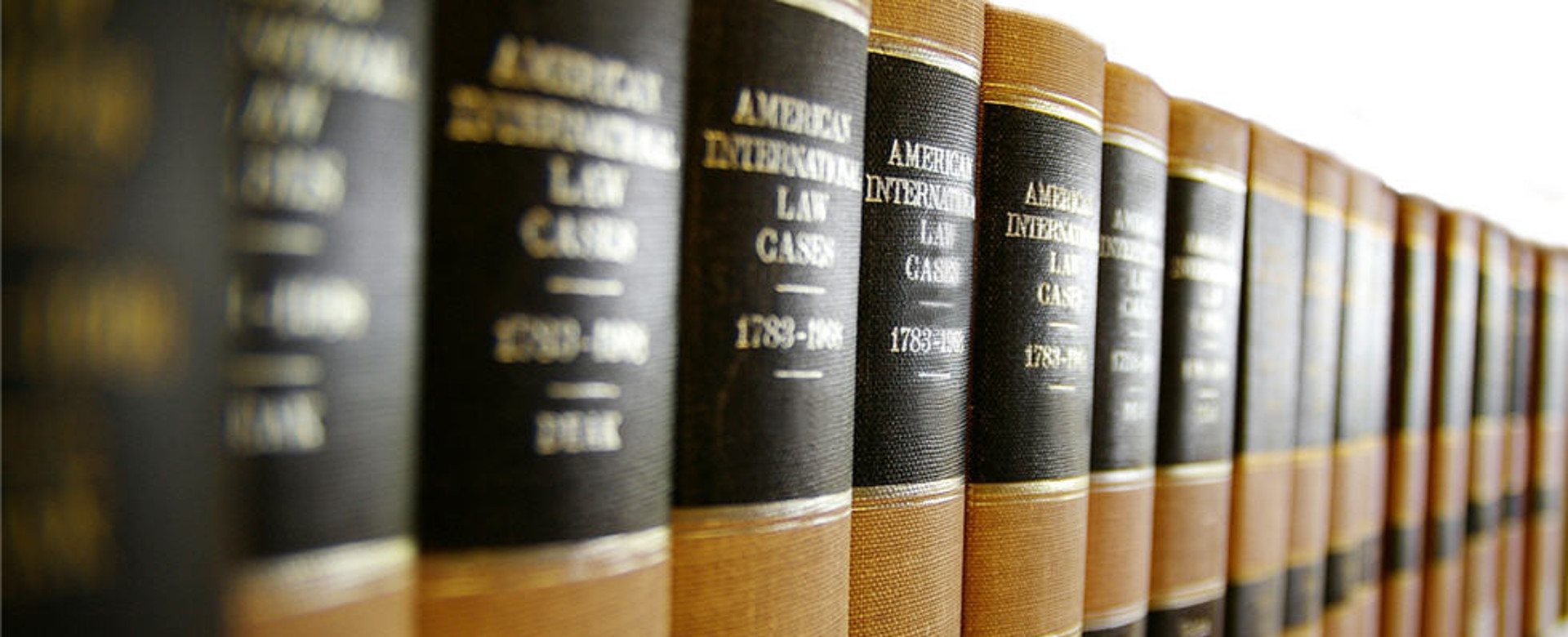 Copyright © 2009-2023 by BrauXp, LLC. All Rights Reserved. No part of this publication may be reproduced, stored in a retrieval system, or transmitted, in any form or by any means, mechanical, photocopying, recording, or otherwise, without prior written permission of BrauXp, LLC.
The company, product and service names used in this web site are for identification purposes only. All trademarks, service marks and registered trademarks are the property of their respective owners.
SIEMENS®, SIMATIC® are registered trademarks of SIEMENS in the United States and in other countries.
BRAUMAT™ is a trademark of SIEMENS in the United States and in other countries.
BrauXp, LLC is not affiliated with SIEMENS.
PCS-Protect™, PCS-Sim™ and PCS-EMI™ are trademarks of BrauXp, LLC in the United States and in other countries.
PCS-Support℠, PCS-Improve℠, PCS-Spec℠ and PCS-Train℠ are service marks of BrauXp, LLC in the United States and in other countries.
All other trademarks, service marks or registered trademarks are the property of their respective owners.
General Disclaimer and Limitation of Liability. While BrauXp, LLC ("BrauXp") uses reasonable efforts to include accurate and up-to-date information, we make no warranties or representations as to the accuracy of the Content and assume no liability or responsibility for any error or omission in the Content. BrauXp does not represent or warrant that use of any Content will not infringe rights of third parties. BrauXp has no responsibility for actions of third parties or for content provided by others, including User Content.
USE OF brauxp.com IS AT YOUR OWN RISK. ALL CONTENT IS PROVIDED "AS IS" AND "AS AVAILABLE." NEITHER BrauXp NOR ANY OF THEIR AFFILIATED OR RELATED COMPANIES, NOR ANY OF THE EMPLOYEES, AGENTS, CONTENT PROVIDERS OR LICENSORS OF ANY OF THEM, MAKES ANY REPRESENTATION OR WARRANTY OF ANY KIND REGARDING BrauXp, brauxp.com, THE CONTENT, ANY ADVERTISING MATERIAL, INFORMATION, PRODUCTS OR SERVICES AVAILABLE ON OR THROUGH brauxp.com, AND/OR THE RESULTS THAT MAY BE OBTAINED FROM USE OF brauxp.com OR SUCH CONTENT OR SERVICES. ALL EXPRESS OR IMPLIED WARRANTIES, INCLUDING WITHOUT LIMITATION WARRANTIES OF MERCHANTABILITY AND FITNESS FOR A PARTICULAR PURPOSE, WARRANTIES AGAINST INFRINGEMENT, AND WARRANTIES BrauXp WILL MEET YOUR REQUIREMENTS, BE UNINTERRUPTED, TIMELY, SECURE OR ERROR FREE, ARE SPECIFICALLY DISCLAIMED. BrauXp AND ITS AFFILIATES ARE NOT RESPONSIBLE OR LIABLE FOR CONTENT POSTED BY THIRD PARTIES, ACTIONS OF ANY THIRD PARTY, OR FOR ANY DAMAGE TO, OR VIRUS THAT MAY INFECT, YOUR COMPUTER EQUIPMENT OR OTHER PROPERTY.
brauxp.com CONTAINS FACTS, VIEWS, OPINIONS, STATEMENTS AND RECOMMENDATIONS OF THIRD PARTY INDIVIDUALS AND ORGANIZATIONS. BrauXp DOES NOT REPRESENT OR ENDORSE THE ACCURACY, CURRENTNESS OR RELIABILITY OF ANY ADVICE, OPINION, STATEMENT OR OTHER INFORMATION DISPLAYED, UPLOADED OR DISTRIBUTED THROUGH THE brauxp.com. ANY RELIANCE UPON ANY SUCH OPINION, ADVICE, STATEMENT OR INFORMATION IS AT YOUR SOLE RISK.
IN NO EVENT SHALL BrauXp OR ITS AFFILIATES, EMPLOYEES, AGENTS, CONTENT PROVIDERS OR LICENSORS BE LIABLE FOR ANY INDIRECT, CONSEQUENTIAL, SPECIAL, INCIDENTAL OR PUNITIVE DAMAGES INCLUDING, WITHOUT LIMITATION, DAMAGES RELATED TO UNAUTHORIZED ACCESS TO OR ALTERATION OF YOUR TRANSMISSIONS OR DATA, THE CONTENT OR ANY ERRORS OR OMISSIONS IN THE CONTENT, EVEN IF ADVISED OF THE POSSIBILITY OF SUCH DAMAGES. IN NO EVENT SHALL BrauXp OR ITS AFFILIATES, EMPLOYEES, AGENTS, CONTENT PROVIDERS OR LICENSORS BE LIABLE FOR ANY AMOUNT FOR DIRECT DAMAGES IN EXCESS OF $100.
Indemnity. You agree to indemnify, defend and hold harmless BrauXp, each of its affiliated companies, and each of their respective partners, suppliers, licensors, officers, directors, shareholders, employees, representatives, contractors and agents, and sub-licensees from any and all claims (including but not limited to claims for defamation, trade disparagement, privacy and intellectual property infringement) and damages (including attorneys' fees and court costs) arising from or relating to any allegation regarding: (1) your use of brauxp.com; (2) BrauXp's Company's use of any User Content or information you provide, as long as such use is not inconsistent with this Agreement; (3) information or material provided through your Registration Account, even if not posted by you; and (4) any violation of this Agreement by you.
International Users. brauxp.com is controlled, operated and administered by BrauXp from its offices within the United States. BrauXp makes no representation that materials or Content available through brauxp.com are appropriate or available for use outside the United States and access to them from territories where their contents are illegal is prohibited. You may not use brauxp.com or export the Content in violation of U.S. export laws and regulations. If you access brauxp.com from a location outside the United States, you are responsible for compliance with all applicable laws.
Modifying these Terms. BrauXp reserves the right to change these Terms of Service at any time in its discretion and to notify users of any such changes solely by changing these Terms of Service. Your continued use of brauxp.com after the posting of any amended Terms of Service shall constitute your agreement to be bound by any such changes. Your use of this site prior to the time these Terms of Service were posted will be governed according to the Terms of Service that applied at the time of your use.
Discontinuation of Service. BrauXp may modify, suspend, discontinue or restrict the use of any portion of brauxp.com, including the availability of any portion of the Content at any time, without notice or liability. BrauXp may deny access to any Registered Member or other user at any time for any reason. In addition, BrauXp may at any time transfer rights and obligations under this Agreement to any affiliate, subsidiary or business unit, or any of their affiliated companies or divisions, or any entity that acquires BrauXp or any of their assets.
Choice of Law. These Terms of Service will be governed by and construed in accordance with the laws of the State of Illinois, without regard to its conflicts of law provisions. You hereby agree that any cause of action you may have with respect to BrauXp must be filed in a federal or state court located in Fort Lauderdale, Florida.
Statute of Limitations. You agree to file any claim regarding any aspect of this site or these Terms of Service within six months of the time in which the events giving rise to such claim began, or you agree to waive such claim. No Class Actions. You agree no claim subject to these Terms of Service may be brought as a class action.
Severability. If for any reason any provision of this Agreement is found unenforceable, that provision shall be enforced to the maximum extent permissible so as to effect the intent of the parties as reflected in that provision, and the remainder of the Agreement shall continue in full force and effect.
No Waiver. Any failure of BrauXp to enforce or exercise any provision of this Agreement or related right shall not constitute a waiver of that right or provision.
Section Titles. The section titles used in this Agreement are purely for convenience and carry with them no legal or contractual effect.
Termination. In the event of termination of this Agreement for any reason, you agree the following provisions will survive: the provisions regarding limitations on your use of Content, the license(s) you have granted to BrauXp , and all other provisions for which survival is equitable or appropriate.
Conflicts. In the case of a conflict between these terms and the terms of any electronic or machine readable statement or policy (for example, a P3P electronic privacy policy), these Terms of Service shall control. Similarly, in case of a conflict between these terms and our Privacy Policy, these Terms of Service control.
No Joint Venture, Partnership, or Agency Relationship. No joint venture, partnership or agency relationship exists between you and BrauXp . These Terms of Service, our Privacy Policy, any uses of the Web site by You, and any information, products, or services provided by BrauXp to you in connection with this Web site does not create and shall not be construed to create a joint venture, partnership or agency relationship between you and BrauXp.
Contact Us. To contact BrauXp, please use our contact form or the following address:
BrauXp, LLC.
3350 SW 148th Avenue
Suite 110
Miramar, FL 33027
U.S.A.
BrauXp, LLC ("BrauXp") values your privacy. BrauXp has created this Privacy Policy to demonstrate our commitment to protecting your privacy and to disclose our information and privacy practices for www.brauxp.com and its services. We reserve the right to change this Policy and will notify you of such changes via email or our website. You should check this page occasionally to ensure you are satisfied with any changes. If you have questions or concerns regarding this Privacy Policy, you may contact us by using our contact form.
Information We Collect.
BrauXp collects personal information from customers who register with our services. When customers register with our services, we require a username, password, email address, first and last name, zip code, country and time zone location and billing information such as billing address and credit card number. We may also ask customers to provide additional personal information such as company name, title, education institution and other company and personal details that the customer may opt out of by not entering data when asked. We use the customer registration information to authenticate users and provide access to BrauXp. We also use the email addresses used in the registration information to communicate with our users. From time to time, BrauXp may contact you via email or phone to notify you of changes to its services, maintenance notifications, information about BrauXp and promotional materials from BrauXp. We may also send you offers on behalf of third-party partners. Users can opt out of promotional and offer emails at any time.
BrauXp collects and logs aggregate user statistics and website traffic within BrauXp. Such information includes website traffic statistics, date and time of visits, browser type used to access BrauXp, frequency of visits and to which pages, etc. We use this information to improve the services delivered to our customers, to track and diagnose performance problems and administer the website.
BrauXp may disclose aggregated user statistics (for example, 50% of BrauXp customers use the PCS-Support℠ on a daily basis) in order to describe our services to prospective partners, advertisers, affiliates and other third parties for lawful purposes. BrauXp will never disclose such data on an individual or identifiable basis to third parties except when we must comply with laws that require such disclosure to law enforcement authorities or other government third party officials such as subpoenas.
You may deactivate your BrauXp account and delete your personally identifiable information at any time by contacting us by using our contact form, clearly indicating that you wish to deactivate and delete such information.
Other than as disclosed in this Privacy Policy, at no time will BrauXp share, rent or sell your identifiable personal information to any third parties without your express consent.
Public Forums
BrauXp may create, host and provide discussion forums, message boards, chat areas, newsgroups, weblogs and other public environments to the general public and its customers. Any information disclosed in these areas is deemed public information and each user is responsible for and should exercise caution when disclosing any personal information on such forums. BrauXp is not responsible for any action taken as a result of information presented or received in public forums, whether moderated or hosted by BrauXp or not. If you post personal information in any of our public forums, you may receive unsolicited email and communications from other parties.
Cookies
BrauXp uses cookies to store and track information about your usage of our services. Cookies are encrypted and unidentifiable bits of information sent to your browser from a web server that is stored on your computer's hard drive. Cookies are set each time you register, or log in or log out of BrauXp. Cookies may be used to store your username and password so that you don't have to re-enter it each time you visit www.brauxp.com. We may also use cookies to gather aggregated information about user habits on our website and services. For example, we may use cookies to estimate the number of concurrent users, estimate the total number of users, measure traffic statistics and to better understand how our users are using our services. We may share this data, in its aggregate form, with advertisers, affiliates and partners who may advertise on our website and services.
Passwords
Your BrauXp account information, username, password and customer profile are password-protected so that you have secure access to entering and editing personal information. It is the user's responsibility to protect the security of their password. Access to BrauXp services are protected by a unique username and password that is known by you only. BrauXp has designed internal security processes that encrypt customer passwords to protect it from being divulged or accessed by anyone other than you. Neither BrauXp employees nor any of its contractors can obtain or access your password. BrauXp employees or nor any of its contractors will ask you for your password via mail, email or telephone nor any other unsolicited manner.
Third Party Links
When customers and users access and use BrauXp, there may be links to websites and services operated by third parties. BrauXp makes no representations or warranties about the policies of third party websites that are linked to BrauXp or any of its services. BrauXp recommends that you read the privacy policies posted by those third party websites.
Security
BrauXp stores its servers in a highly secure server environment with 24 X 7 monitoring, surveillance and support to prevent unauthorized access and data security. Advanced security measures including firewalls, security guards and surveillance are taken to ensure the continued service and protection of your data from natural disaster, intruders and disruptive events.
We cannot guarantee the security of your data while it is being transmitted over the Internet and through servers that are out of our control. We strive to protect your personal information but BrauXp cannot ensure or warrant the security of any information you transmit to our website or services. Any data transmissions you make over the internet are done so at your own risk. Once we receive the data transmission, we make our best efforts to ensure its security and privacy on our systems.
Further Questions
If you have further questions about our Privacy Policy, please contact us using our contact form, or via mail at BrauXp, LLC. 3350 SW 148th Avenue, Suite 110, Miramar, FL 33027, USA.
Last Updated: Dec 15, 2015