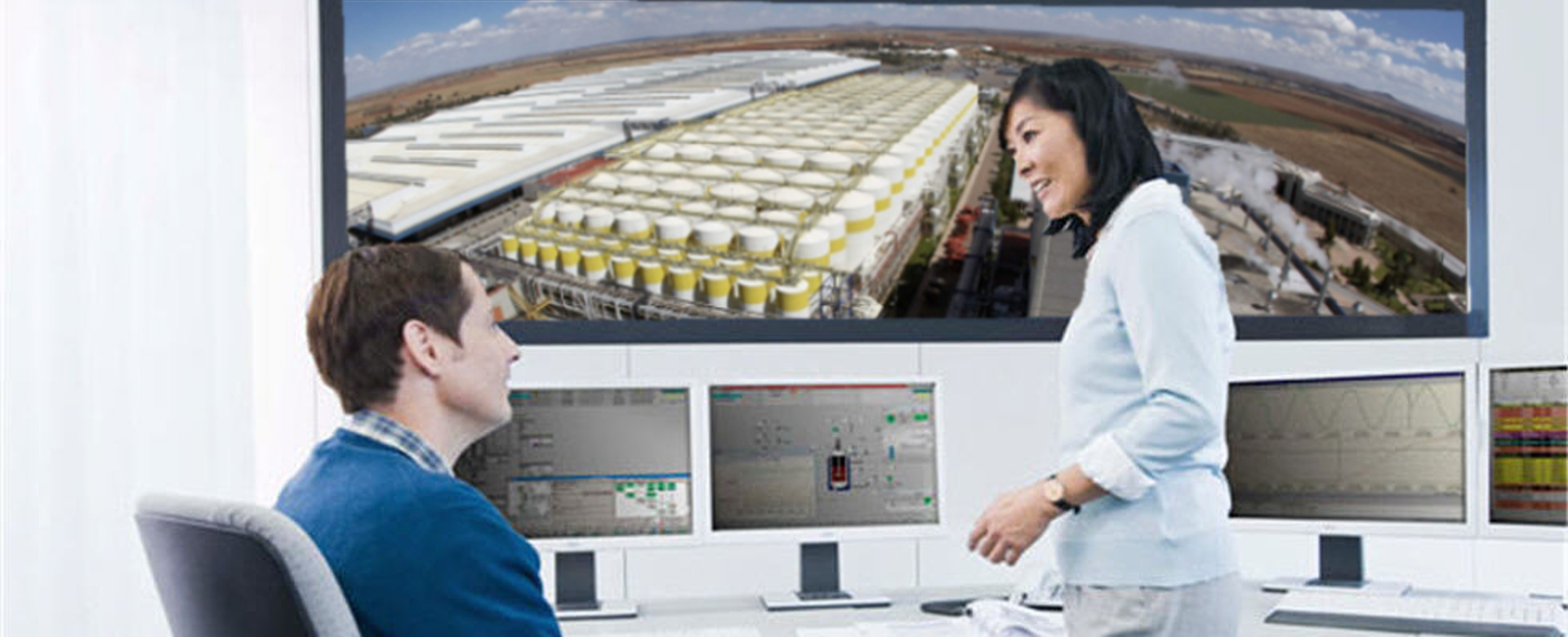 BRAUMAT™
Highly effective process control
for growing breweries
of any size.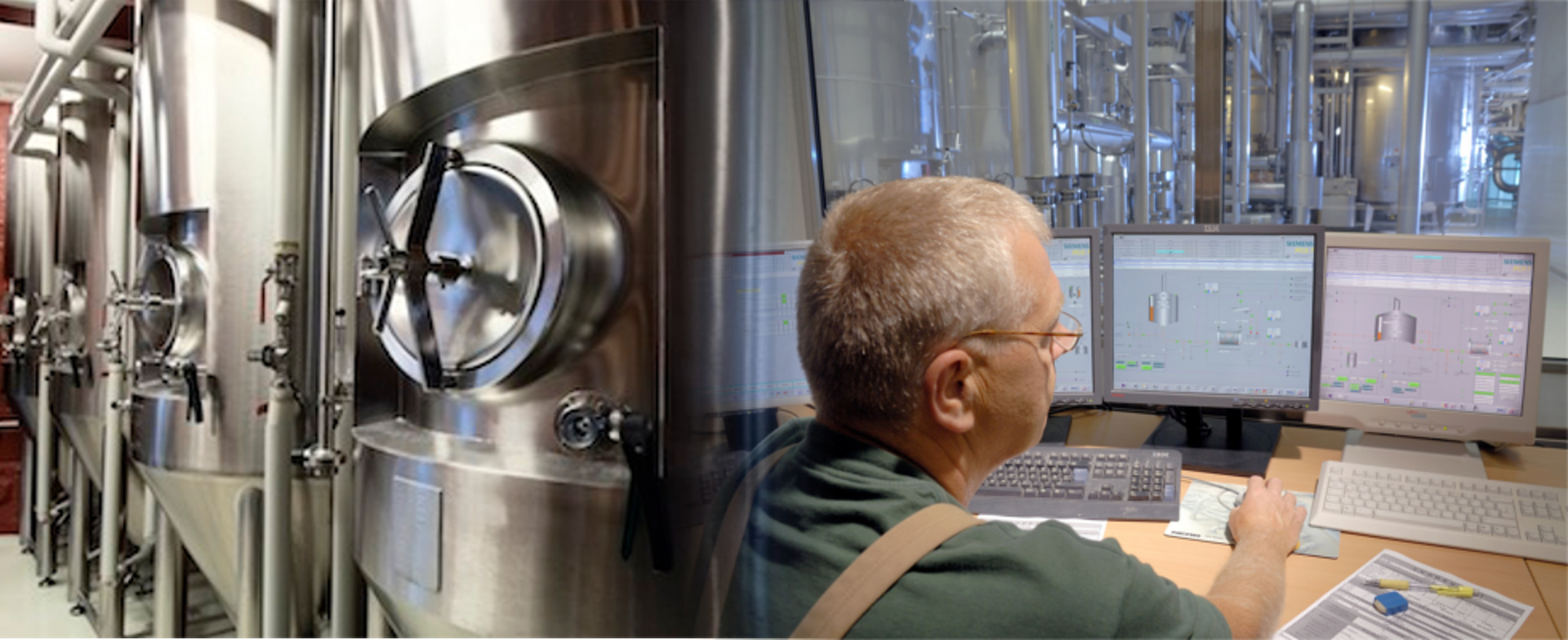 Start small, grow large!
Highly scalable product
to automate breweries of any size.
From malt handling up to the fillers, ...
...there is no brewery process that BRAUMAT™ can't handle.
LEARN MORE...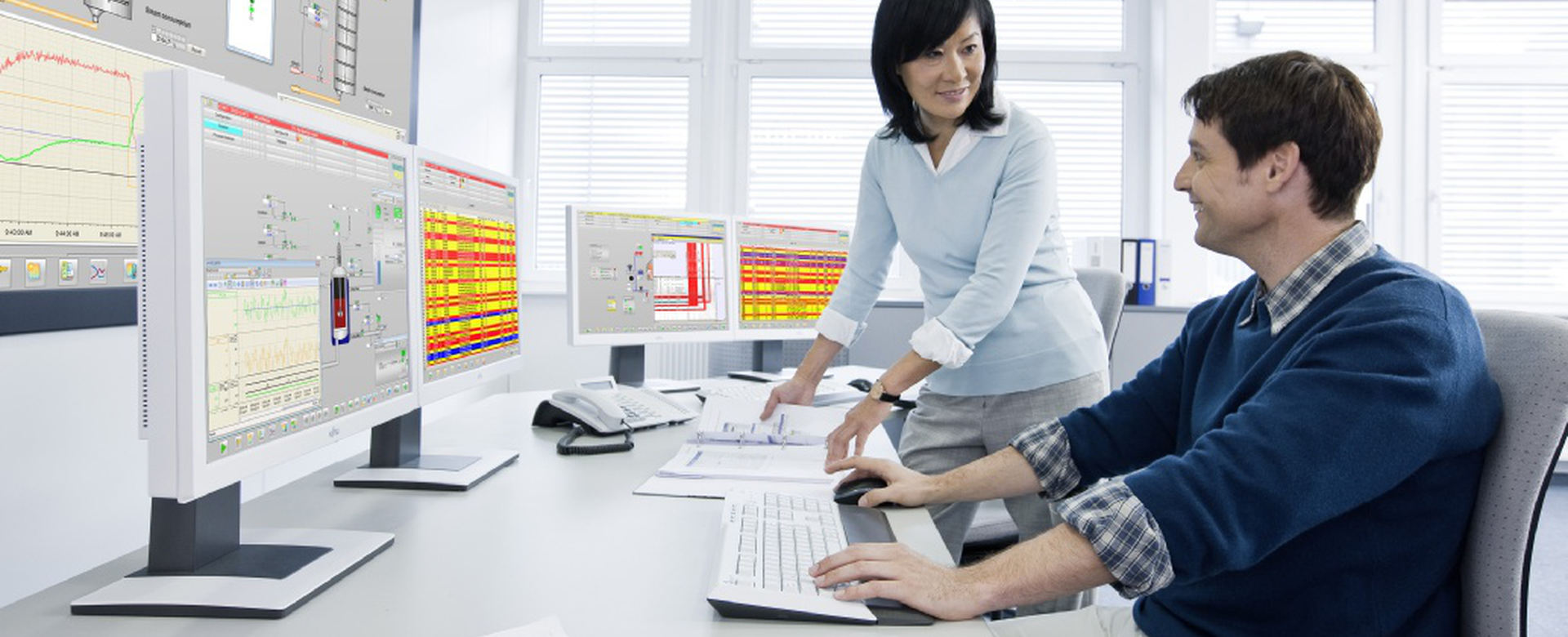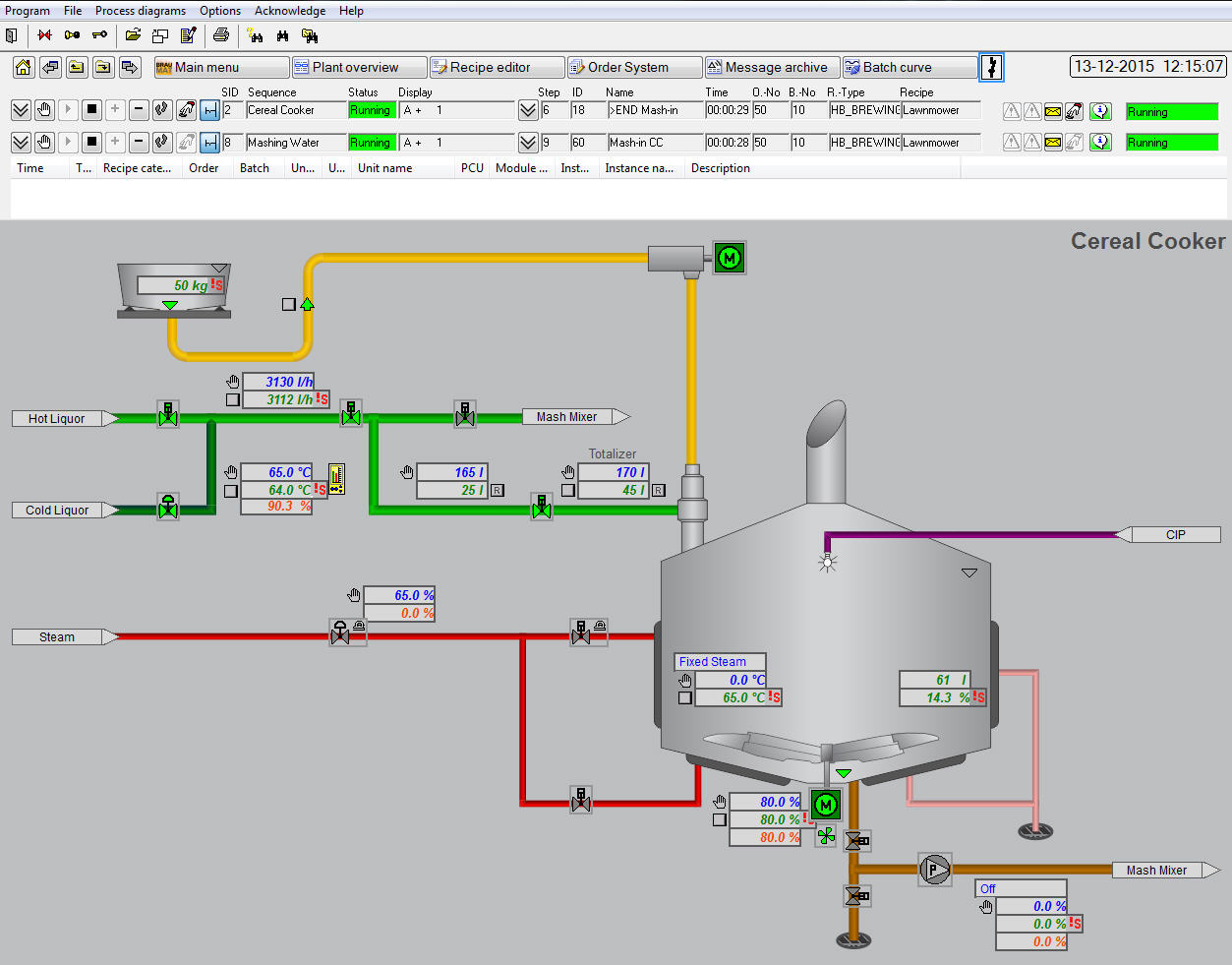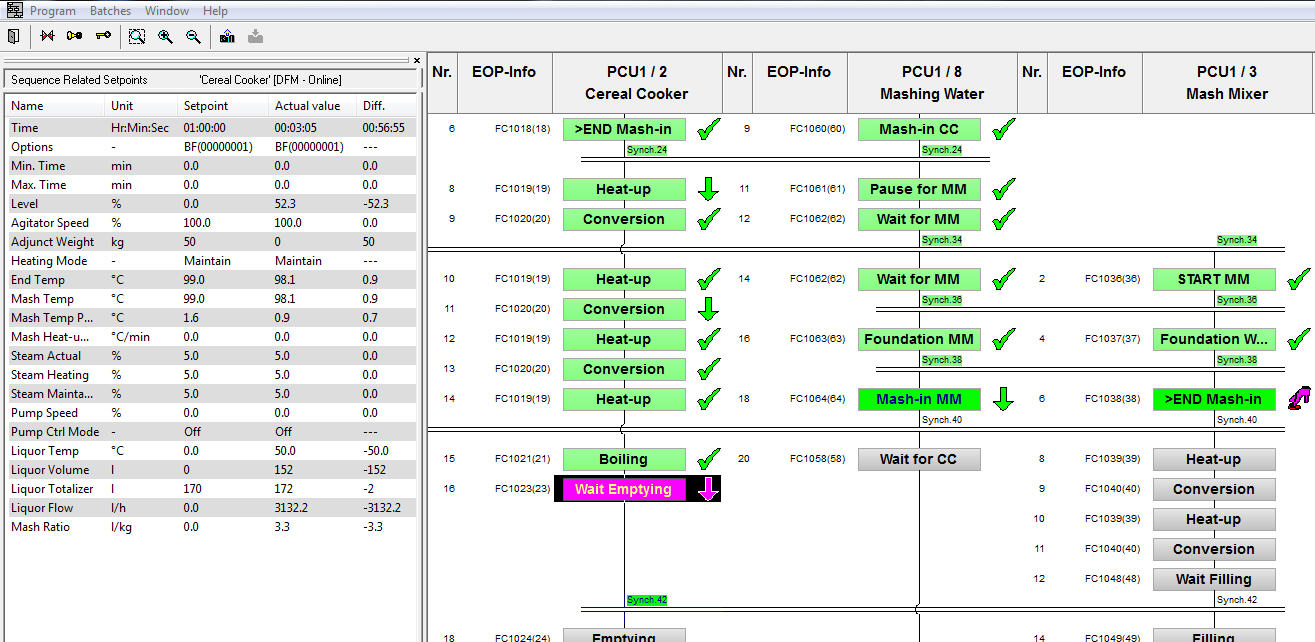 Robust and Reliable Features
BRAUMAT™ provides all the features
required to automate breweries of any size,
keeping a simple and effective approach
to operation and maintenance.
LEARN MORE...
Designed for Breweries

By focusing on delivering the features that are actually required to produce beer, the BRAUMAT Process Control System exudes simplicity in its operation and maintenance without compromising stability, robustness or reliability.

BRAUMAT exhibits a strong feature set, including an advanced Route Control System used to solve challenging product transfers with interlocking CIP paths within the fermentation area.

Reduced Total Ownership Costs

BRAUMAT's high degree of standardization exhibits a proven track record of reducing not only initial project costs, but also ongoing maintenance and expansion costs. The reuse of standard HMI features (e.g. work-at-once faceplates) and PLC Modules (such as Sequencers, PID, Valves, Pumps, etc.), ensure a consistent project configuration while drastically reducing troubleshooting times.

Its light-weighted architecture allows for fast deployments and simplified administration, while being gentle on hardware requirements.

Uninterrupted Process Improvements

Engineering Tools have been designed to allow for small and large engineering teams alike, to work simultaneously on the same system, and perform changes and additions from any Operator Station without interrupting production or having to stop the PLC program.

This allows for the efficient engineering and commissioning of new automation solutions, but also for ongoing process improvements with virtually no impact on production schedules, minimizing Time to Market (TTM).

International Standards

BRAUMAT is the first Brewery Process Control System offering a software architecture conforming to the ISA-S88 Norm before it even existed. For many years, BRAUMAT has provided and continues to provide a common language for technologists, maintenance and software technicians to effectively communicate with each other, allowing for the efficient implementation of automation solutions, process improvements and ongoing system maintenance.

This consistency in terminology combined with a modular Class-Based software architecture, provide what has become to be known as The BRAUMAT Standard, a set of software design and coding guidelines that comply with today's modern ISA-S88 standards.

Brewer-friendly

A highly efficient and reliable Graphical Recipe and Batch Management System allow for the creation and test of new production recipes at blazing speeds. Features such as jumps, synchronizations and alternatives are provided to facilitate the optimization of sequences and carry out process improvements with minimal engineering effort and, in many cases, without the assistance of a software programmer. Standardized data storage, production reporting and change logging do not require any configuration and are ready to use, out-of-the-box.

Worldwide Support

SIEMENS and its affiliates are represented in nearly 190 countries, providing worldwide support for all of its products.

Long-lasting Investment

SIEMENS and its subsidiaries employ approximately 370,000 people across nearly 190 countries and reported global revenue of approximately 78.3 billion Euros for the year of 2012.

Regardless the size of your business, SIEMENS' strong commitment for a continued product development and worldwide support ensures that BRAUMAT's highly scalable architecture will continue to adapt to your ever growing business requirements.

Highly Scalable | Start Small & Grow Large

BRAUMAT can be used in brewing applications starting with one (1) Operator Station and one (1) PLC (Lean Edition), and can be scaled up to large systems encompassing a virtually unlimited amount of Operator Stations and PLC's (Full Edition).

Robust & Reliable

BRAUMAT is based on robust and reliable hardware, namely the SIMATIC S7-400 series of Programmable Logic Controllers (PLC) and the SIMATIC IPC series of industrial computers.

The SIMATIC S7-400 series is the most powerful Automation System within the SIMATIC family. A graded range of CPUs enables scalable performance, while the capacity for I/O periphery is virtually unlimited.

The SIMATIC IPC series are rugged and expandable industrial PCs, offering high investment protection thanks to outstanding long-term availability and ensuring reliable operation even in particularly harsh industrial environments, e.g. with high dust, temperature and shock loads.

Predictable Performance

A high level of integration of software and hardware components allows BRAUMAT 's technological functions to be executed each second, leading to a responsive user experience and predictable process control.

Greater Independence | Open & Transparent

As opposed to those systems where solution providers virtually own the Process Control Software, creating a relationship of dependency with its End Customers, BRAUMAT is a standard product which ensures that the software solutions are engineered in adherence to rules and best practices, which are well documented and available to everyone.

This ensures that the End Customer can take full ownership of the software controlling its process, while having access to a pool of multiple Vendors to choose from.