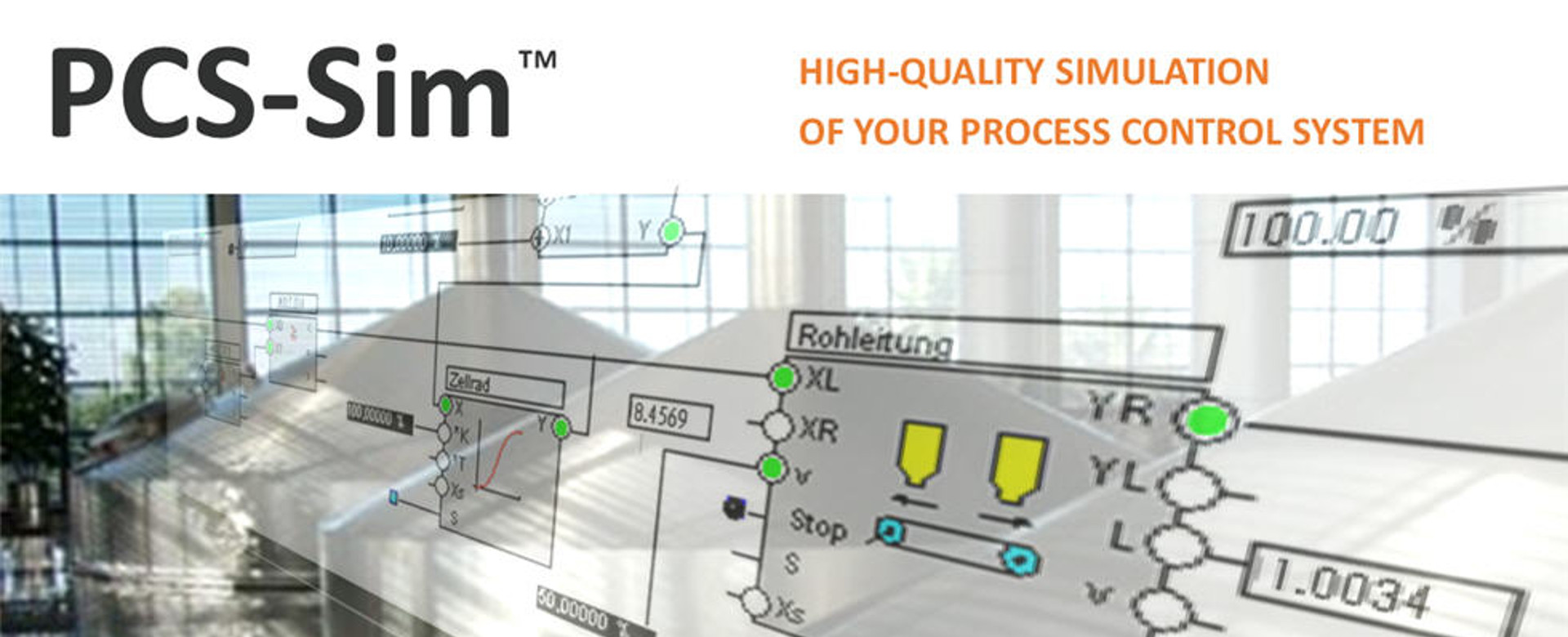 With PCS-Sim for BRAUMAT we provide high-quality Process Simulation for your current BRAUMAT Process Control System.
PCS-Sim simulates your process variables (analog and digital I/O) to give you a real-as-can-be experience of your automated production process.
Just imagine being able to securely test different scenarios of what could happen to your production process at your own PC without having to interfere with the real process, being able to take preventive actions on those scenarios that may harm your product.
Here are some examples on how you may benefit from PCS-Sim:
Testing of Process Security

Are you planning to test your automated production process for safety?

Whether you need to verify compliance with certain safety standards or standard operating procedures (SOP), or if you just would like to ensure that your customized BRAUMAT software does react properly to certain events which could otherwise put people in danger or damage your products or equipments, PCS-Sim is the ideal tool to perform those tests quickly and economically.

Testing Production Scenarios

Something unusual happened during production last week and you have a hypothesis of why it happened. You would like to try it out, but testing it in real-life would compromise the busy production process and put product quality at risk.

PCS-Sim enables you to try out scenarios which would otherwise be very expensive, too dangerous or even impossible to test on the real process, and then take corrective actions in order to avoid such situations from happening again.

Testing Process Improvements

Have any ideas on how to improve your processes but would like to try them out first? Maybe you have more than one idea and would like to compare them in order to see which one is more effective?

PCS-Sim allows you to safely modify your PLC and BRAUMAT software to safely test those scenarios before committing them to production.

Training Process Operation Personnel

Train and certify your Process Operators before assigning them the serious responsibility of operating your production processes.

Try rare and risky scenarios which would otherwise be very expensive, too dangerous or even impossible to test on the real process. Prepare your Process Operators for the unexpected and teach them how to react safely in these situations to avoid personal injury or damage to your installations.

PCS-Sim is also the ideal tool to train your Operation Personnel and avoid surprises before committing new software into production, allowing them to learn and familiarize themselves with changes in their day-to-day operations.

Training of Maintenance Personnel

Train and certify your Maintenance Personnel before assigning them the responsibility of maintaining your production plant.

Exercise typical troubleshooting scenarios of locating faulty electrical signals. Provide your Maintenance Personnel with a testing environment where they can learn and become proficient in interpreting BRAUMAT's PLC code (i.e. STEP7), and prepare for the unexpected. Monitor the STEP7 code on-line without the need of purchasing costly SIMATIC PLC hardware.

Software Engineering & Validation

Are you installing a brand-new BRAUMAT system? Or maybe you are expanding your plant and need to develop additional BRAUMAT custom software?

Custom software needs to be thoroughly tested before put into production in order to avoid costly commissioning delays.

PCS-Sim is a cost-effective tool to validate your custom software not only before the Factory Acceptance Test (FAT), but also during later commissioning and optimization, which allows you to audit and verify that software is performing as specified.