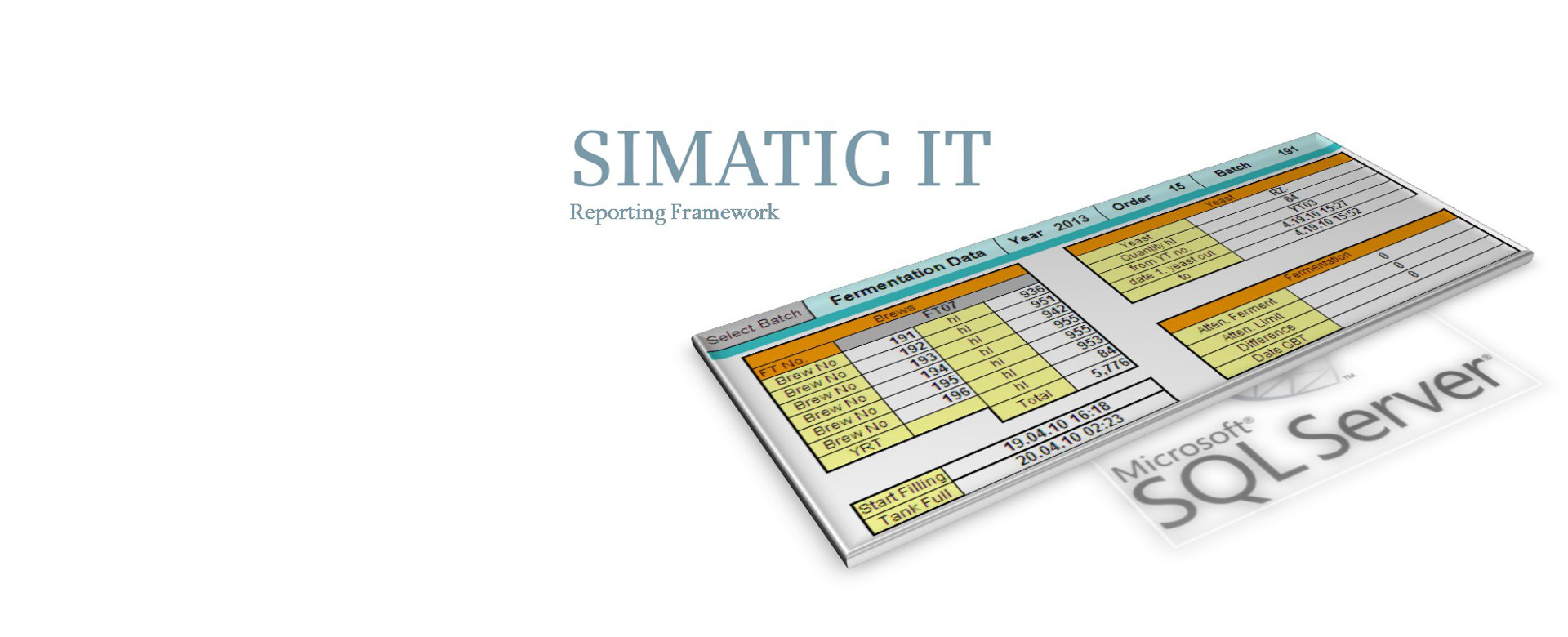 Custom Reporting
Custom-tailored reports
based on the SIMATIC IT Reporting Framework
and Microsoft SQL Server.
LEARN MORE...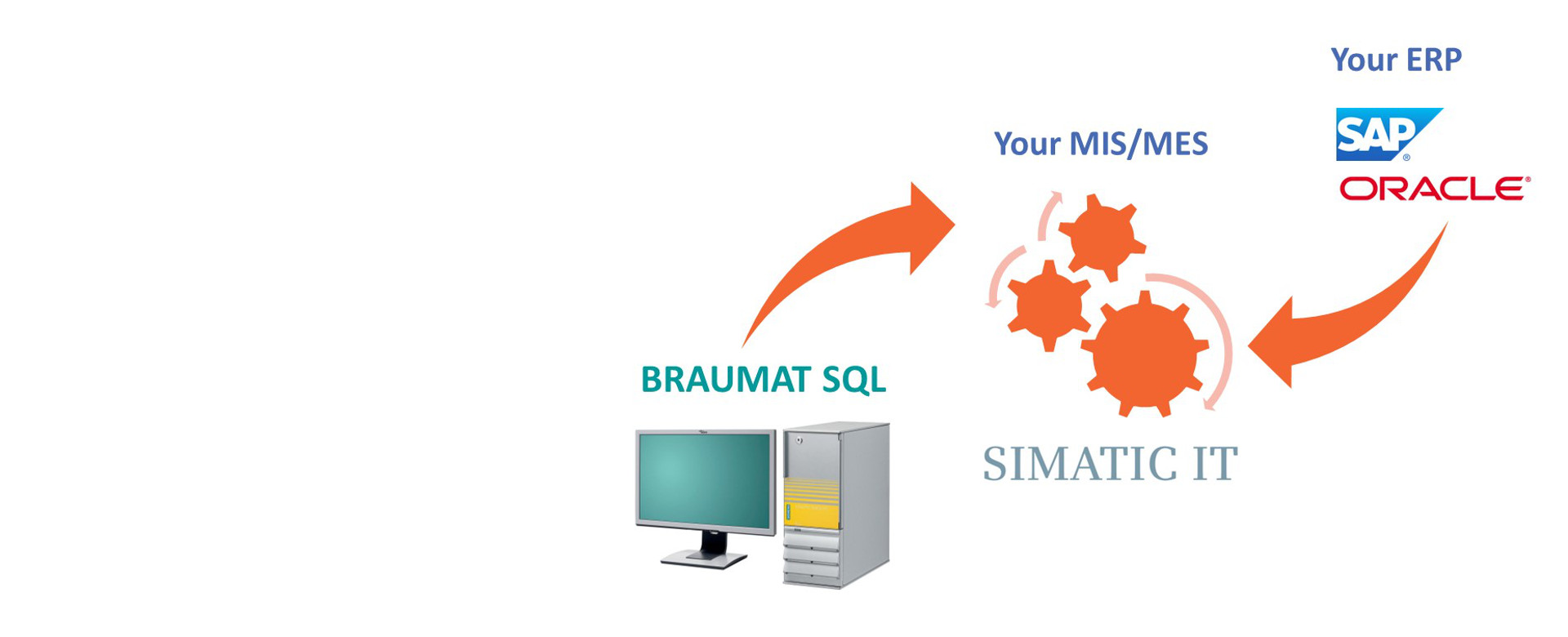 Integrate with MIS/MES/ERP
Open up the possibilities
to integrate BRAUMAT™
with higher-level systems (MIS, MES, ERP).
LEARN MORE...
BRAUMAT SQL for MIS-MES Highlights
While the BRAUMAT Process Control System provides effective means to consistently drive your production, it will also record key events along the way, which is presented in the form of Standard Reports such as: Step Protocols, Event Logs, Change Logs, Batch Trends and Continuous Trends.
Although these reports satisfy the core requirements of most breweries, BRAUMAT presents a great opportunity to organize this information into actionable reports, tailored to satisfy the specific requirements (i.e. SOP) of Supervisors, Managers and Quality Assurance Teams.
The following are examples of such custom features:
Silo Inventory

Silo Material Transfers

Truck Unloading

Equipment Availability

Cleaning (CIP)

Utilities Usage

Valve/Pump Maintenance
Brewing

Fermenting

Yeast Pitching & Cropping

Filtration
Upstream Genealogy

Downstream Genealogy

Root Cause Analysis